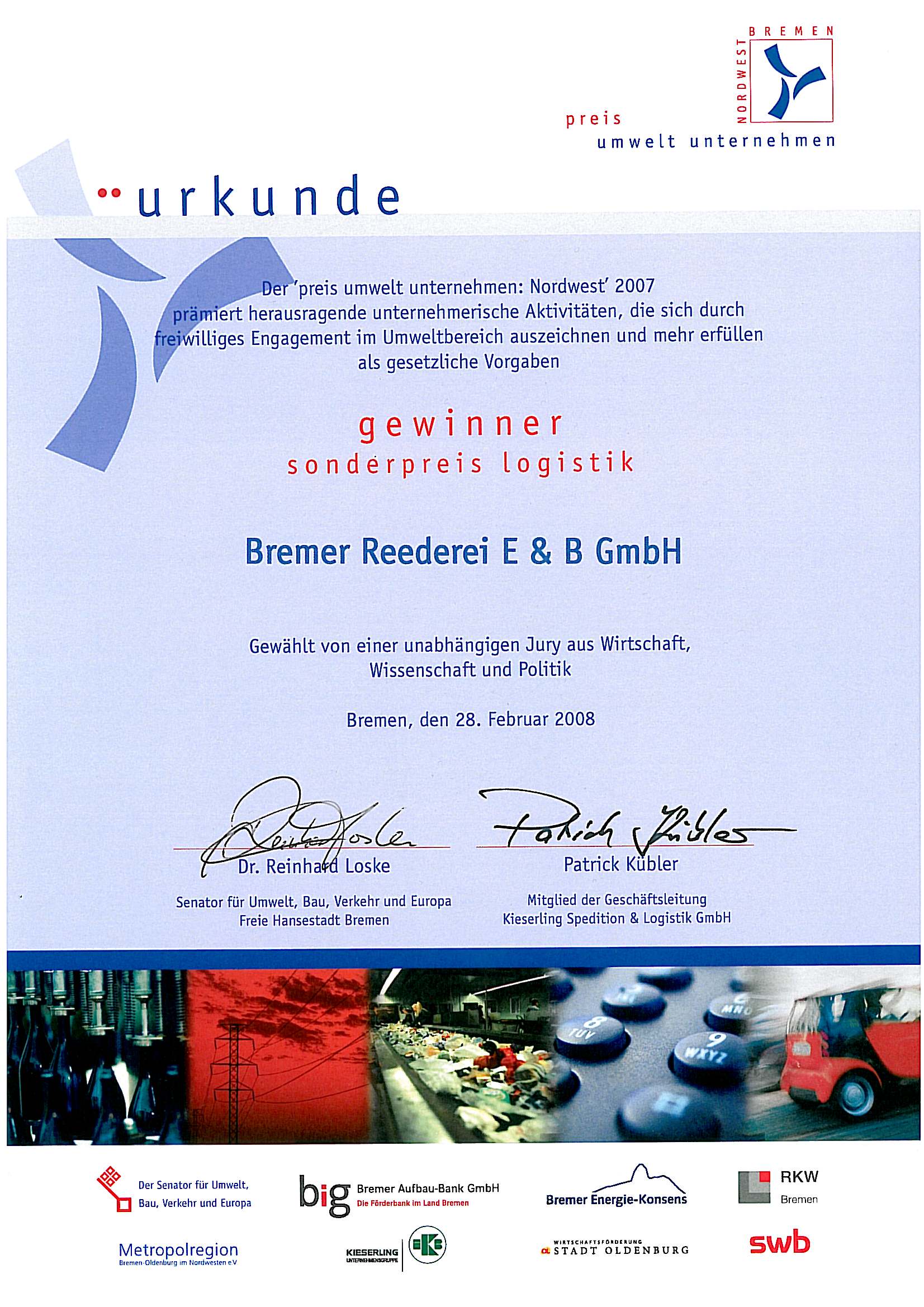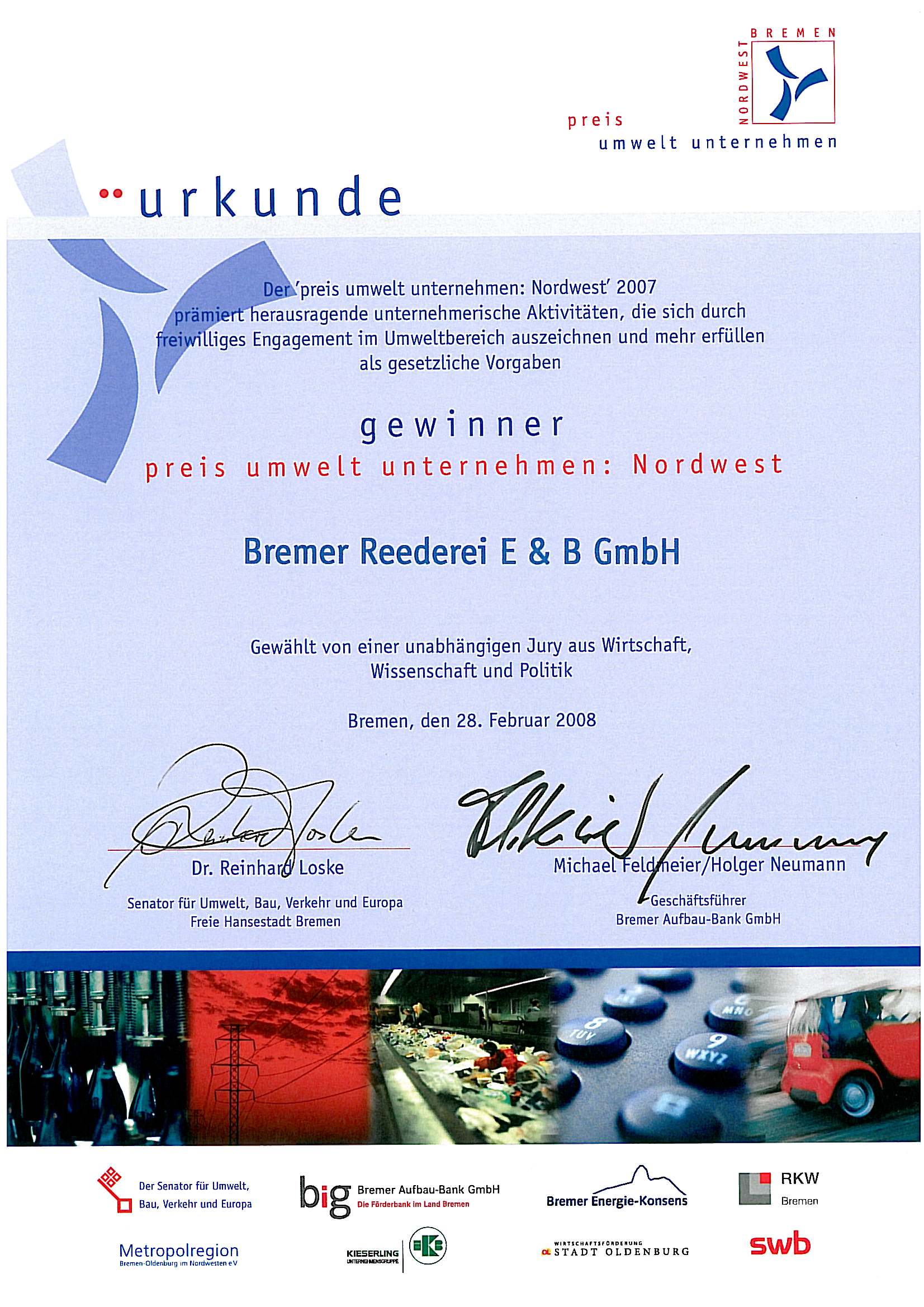 Environmental Award for Bremer Reederei E & B GmbH
Bremer Reederei E & B GmbH has been awarded for the project "Environment-Conscious Ship Operation RAL-UZ 110" with a prize of 10.000 EUR issued by Bremer Aufbau Bank GmbH. In addition, Bremer Reederei E & B GmbH obtained a prize of 10.000 EUR from the Kieserling Trust,Bremen, for environmental friendly logistics.
Totally six vessels are built and operated under these rules and are awarded with the German environmental label "Blauer Engel" (Blue Angel) which is acknowledged by UNEP - United Nations Environmental Programme. Bremer Reederei E & B GmbH employs two of these vessels, i.e. BREMER ANNA and BREMER ELENA. A third vessel, tbn BREMER JOHANNA, is built for own account and is due for delivery in summer 2008.
In this project, ship's operation in the marine environment is looked at from a holistic point of perspective. The aim is to reduce all emissions into the marine environment to a minimum. This includes emissions into the sea as well as emissions into the air. For example all used coatings are free of biocides. Only low sulphur bunkers are used and the emissions of sulphur dioxide and nitrous oxide are minimised. All materials used on board contain no or very little ODP - Ozone Depletion Potential and GWP - Global Warming Potential. For fire fighting only extinguishing agents without halon would be used.