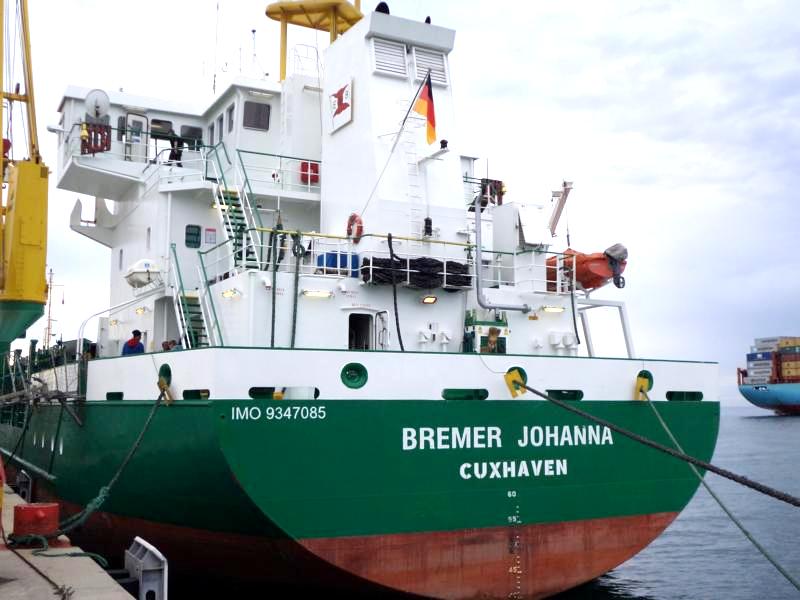 On 24th May 2016, the MV BREMER JOHANNA, built in 2008 at Royal Bodewes in Hoogezand, The Netherlands, changed back to German flag.
BREMER JOHANNA is the last of a series of three modern and geared forest product vessels with a cargo carrying capacity of 4.000 tons.
All three sister vessels were designed and built after the environmental rules and regulations of "Der Blaue Engel". They are employed in BREB's Mediterranean Liner - Service. With the change of flag, MV BREMER JOHANNA is now registered in Cuxhaven, where the BREB GmbH & Co. KG is based. A graduate from the Maritime College Cuxhaven is employed as 2nd Nautical Officer on board, sharing this position with another colleague.