Two North-Africa breakbulk liner operators join forces
BREB GmbH & CO. KG and Boeckmans België com-bine strengths to Maghreb The liner services of 'BREB Continental Line', operated by BREB GmbH & CO. KG, and 'Scaldic Med Line', operated by Antwerp based Boeckmans België NV, jointly op-erate their services from Northern Europe into Maghreb destinations. After many suc-cessful years under their own flag, both operators will now officially work together in serving the Maghreb countries of Morocco, Algeria, Tunisia, and Libya.
Shipping companies BREB GmbH & Co. KG and Boeckmans Belgium n.v., initiated a joint Liner Service as from 01st January 2019. Starting in the Baltic Sea, the joint service of BREB Continental Line and Scaldic Med Line connects ports in Germany, Benelux, UK, France, Iberian Peninsula, Maghreb States and West Med in both directions. Both Companies bring in their network of clients, forwarders, port contacts, and years of experience, to combine ef-forts and resources for the benefit of all clients. Scaldic Med Line operates an owned fleet of vessels between 2.500 and 4.500 dwt capacity. The focus is the regular conventional liner service with two departures per month from Ant-werp to Casablanca and regular parceling from the continent, North-Spain and Portugal to Morocco. Cargoes carried over the year imply a vast variety of breakbulk, from all types of steel products, sawn timber, logs, pipes, construction materials, project cargoes as well as dry bulk products. The small coaster tonnage makes them flexible for extra port inducement. There is also a weekly container service from Rotterdam and Antwerp to Casablanca through slot arrangements with different container carriers enabling them to offer a first class and reli-able service.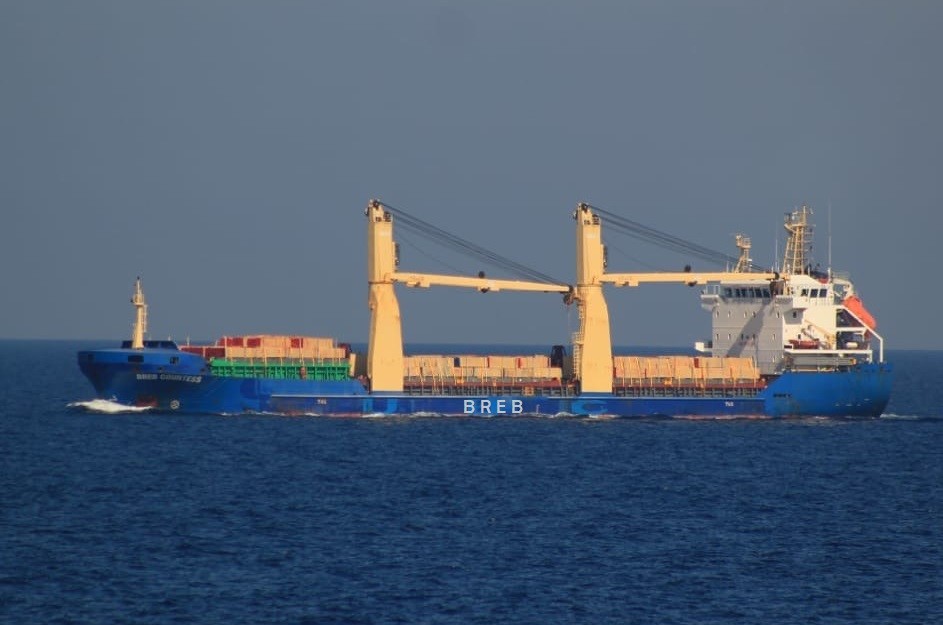 BREB operates two liner services with 12 geared MPC-vessels between 4.000 – 9.000 tons DWT to the Mediterranean Sea and the Maghreb States. BREB CONTINENTAL LINE in-cludes biweekly departures from the Baltic-/North Sea and BREB ADRIATIC PARCEL SERVICE weekly sailings from the Adriatic Sea. The geared tonnage allows loading and dis-charging self-sustained in all ports, thus saving handling costs for clients and enabling BREB to carry Heavy Project Cargo. The modern BREB fleet sails all around Europe, from the White Sea in the North to the Black Sea in the East. In practice, the Joint Liner Service will guarantee more regular sailings basis the tonnages of both partners. The port combinations offered on the sailings will enable to optimize the rota-tions of the vessels and the transit times. The Service accepts any kind of General-, Break-bulk and Project-cargoes as well as containerized goods and Dangerous Goods according to SOLAS regulation II-2/19.4.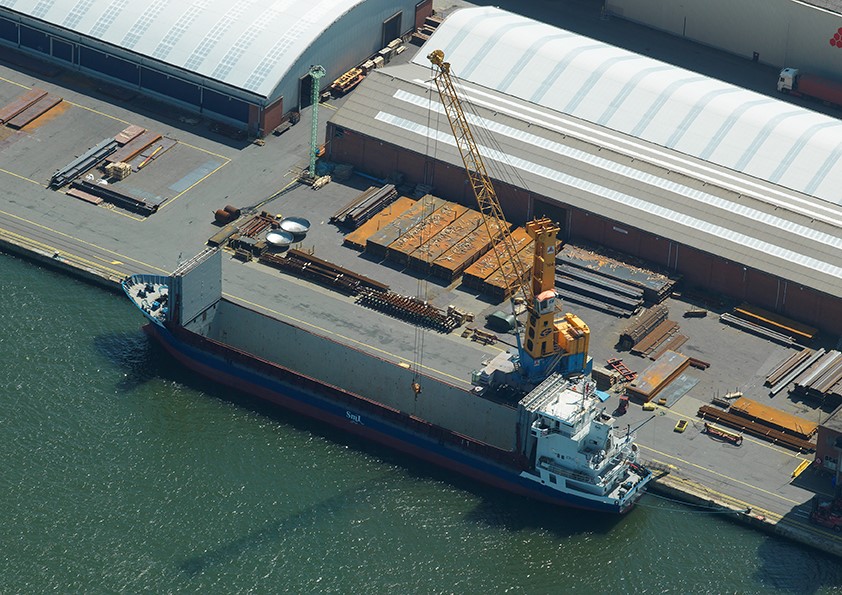 © BOECKMAN MARCEL
The teams of Boeckmans and of BREB stay at your service to the Maghreb markets. For sailing-schedules, inquiries and bookings kindly contact:

Your contact in the company: Annelie Jung Assistant to Managing Director BREB GmbH & Co. KG Kpt.-Alexander-Straße 16 27472 Cuxhaven Tel.: 04721-5905430 E-Mail: management@breb.de Internet: www.breb.de